On April 18th, 1775, Paul Revere was sent to Lexington to warn the sleeping rebel militia that British forces were on the move. He had to quietly sneak past an enemy warship and was at one point captured and questioned at gunpoint, but he completed the mission to warn his compatriots that their enemies were coming.
A similar scenario is happening right now … right underneath our noses.
The enemies of medical freedom are coming, and many of us are still fast asleep. It's time for us to wake up. Our constitutional freedom to choose what we inject into our bodies and the bodies of our children is in peril.
Anthony Fauci, head of the National Institute of Allergy and Infectious Diseases (NIAID), has already set the stage for a "mandatory coronavirus vaccine" and the World Health Organization (WHO) is discussing the potential "need" to come into homes and forcibly "remove" the sick and "isolate" them.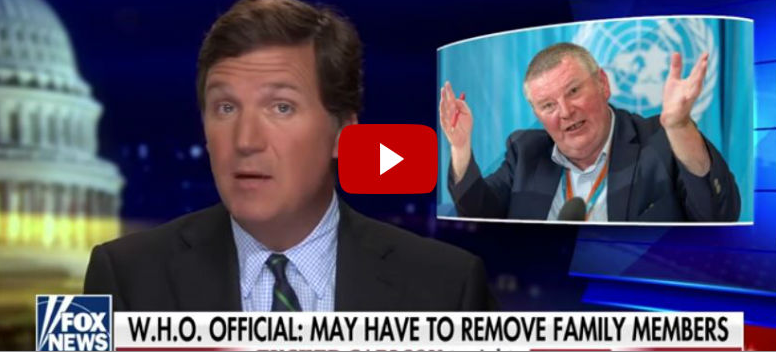 Meanwhile, America's politicians are scrambling to see who can keep their constituents cooped up inside their homes the longest and governors of many states are forbidding their citizens from assembling in public, and our good friend, Pastor Rodney Howard Browne, was recently arrested for holding church services at his Tampa Bay church.  He was charged with "unlawful assembly."
This is unconstitutional.
Arresting a pastor for holding church services violates the "free exercise" clause as well as the "assembly clause" of the First Amendment of the US Constitution.
"Congress shall make no law respecting an establishment of religion, or prohibiting the free exercise thereof; or abridging the freedom of speech, or of the press; or the right of the people peaceably to assemble, and to petition the government for a redress of grievances."
But the US Constitution doesn't really seem to matter any more.
The CDC and NIAID – in tandem with private interest groups – have mounted a massive propaganda campaign, and all signs point to an eventual federal mandate compelling every American to be injected with a coronavirus vaccine in order to "assemble in public."
Dr. Ezekiel Emanuel, one of the architects of Obamacare and a special adviser to the director-general of the WHO, recently told MSNBC that there will be no returning back to normal for Americans unless they are vaccinated for COVID-19.
In other words, in order to be let out in public, the "human cattle" will have to obey and get jabbed!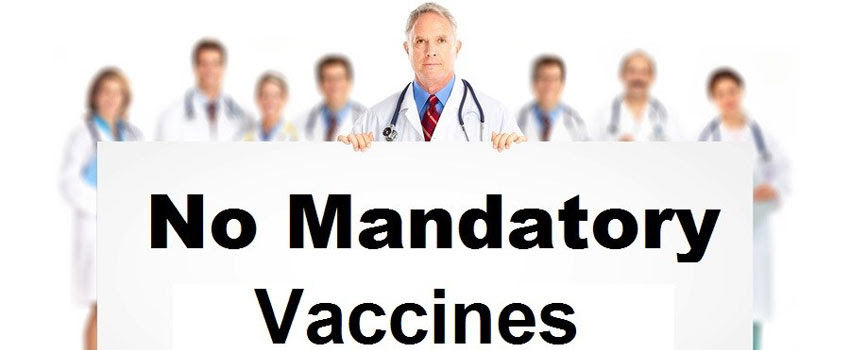 This is not "alarmism" … and these are not "scare tactics." These are observable changes that are in motion right now, and a conclusion that is rational, supported, and has historical precedent.
It's time to stand up to medical tyranny.
It's time to draw your line in the sand.
There should be limits placed on the authority that public health officials and their physician colleagues exercise in a constitutional democracy. They should not be given unchecked power to order citizens to play "vaccine roulette" and punish them for refusing to obey the order!
Will you stand up and defend vaccine freedom in America?
You owe it to yourself to be educated about vaccines.  We need to break through the dogma and uncover the science.
That's why we have interviewed more than 60 doctors, researchers and experts, and we've put all this together into a groundbreaking 9 episode docu-series called "The Truth About Vaccines 2020" coming out April 22nd.
>> Reserve your free "front row seat" NOW!
You MUST see this if you have children, grandchildren, nieces or nephews … or if you're concerned about the possible mandatory adult vaccines that are being discussed in Washington DC right now!


This is the MOST IMPORTANT health issue of our day. Don't watch from the sidelines. Get in the game! All of our lives depend on it.
[From an article published by THE TRUTH ABOUT VACCINES]
………………………………………………………..
As always, posted for your edification and enlightenment by
NORM 'n' AL, Minneapolis
normal@usa1usa.com
612.239.0970